September 8, 2015
Get Global Affiliation with Ground Alliance Integrated Affiliate Platform!
by admin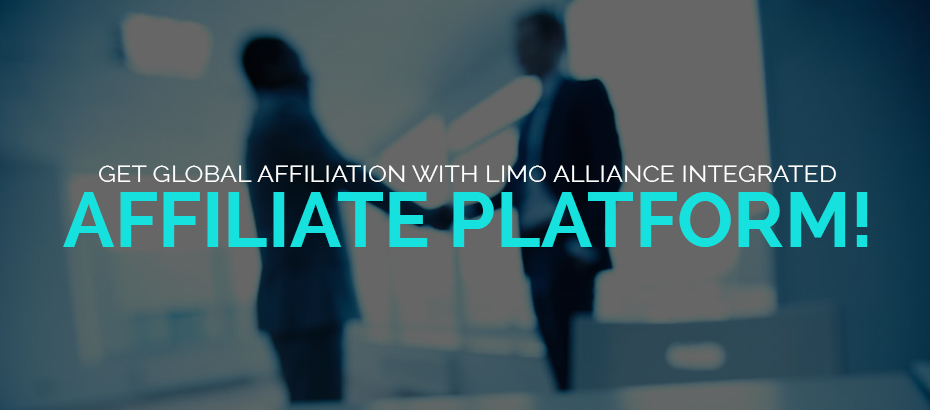 Every day brings a new change in the world, and to lead this ever growing Ground Transportation Business operators have to adapt.  They need a faster and smarter technology to edge out their competitors. Ground Alliance brings a revolutionary limo operating system for the operators who wish to achieve excellence in their services responsiveness along with professionalism. 
Many chauffeured car operators are not able to increase their client base with expensive marketing efforts because of the mounting competition in the livery industry. Each company is upgrading its service standard and alluring their clients with low cost services. What is that one exclusive feature which can bring business and high profits to ground transportation corporations of any size?
The term is "Company's affiliate network" which refers to collaboration of different companies with an aim to allocate jobs to each other and divide the profits. Each company registered with Ground Alliance automatically gets added into each other's affiliate network. By default they will be affiliates for each other.  However a company can block another company if it does not want its clients to be able to see their cars or use their services. As a hub Ground Alliance will bring all operators on the platform to bring operators clients in abundance. The affiliate network of limo operators will serve clients in locations worldwide.
To achieve success in the chauffeured car industry affiliates need to stretch their services globally. We have brought the ultimate in limo software which provides global affiliation to each company registered with Ground Alliance. Even the nominal size operators attain global reach and enhanced opportunity cost and revenue splits. This feature is proficient to raise any ground transportation companies professional achievements in comparison to the preceding year.
Become part of the world's largest chauffeur affiliate network and get an absolute solution for your company's needs. Global Affiliation provides World Wide Web supremacy to your business. Even the minor service requests are prioritized & served in the best possible way with the Ground Alliance global affiliation feature.
To know more about this exclusive feature visit us at www.groundalliance.com or call us at 1-855-707-1010