November 8, 2017
High-Tech Dispatching Tools Aiding Modern Transportation Businesses
by admin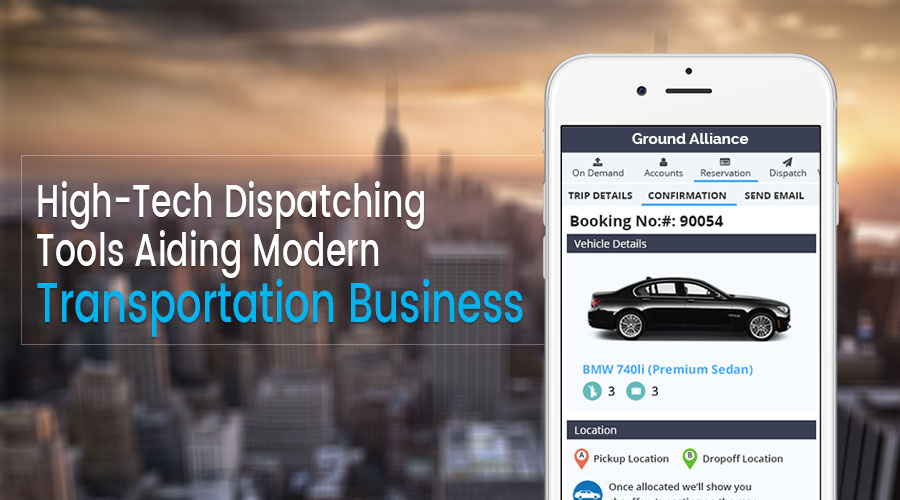 The ultimate Limo software is an advantage for any business in the world and as the companies understand the nuances of this software they will benefit more out of it. It has been observed that technology has always brought good and prosperity to any business in the world. Transportation also requires technology in order to get the work done easily and accurately. With the support of the internet and advanced computers, now using the limo booking tool has been simplified.
Ground Transportation has some goals to target and only if a keen eye is maintained, one can actually achieve those:
1. Efficiency leading to ample profits

2. Worldwide collaboration generates huge amount of revenues

3. Unleashing new and modern ways of traveling

4. Dependability  
It wouldn't be wrong to say that now companies can focus completely on these goals and their up-gradation, thankfully because of the Advanced Limousine Reservation Software which provides them enough time. Perhaps, if companies assume that this software has solved all the issues then they might face problems in the future. So, to make the best out of everything available, one must think out of the box sometimes.
The best and reliable company is the one that satisfies its customers to the fullest. And to ensure that, it needs to concentrate its energy on the following things:
* Financial Assistance module
* Company & Employee coordination system
* Reservation and Dispatch Module
* Mobile Application functionality
When limo software entered the transportation market it had its own monopoly. However, with the passing time, the prices were decreased to competitive ones and now everybody in this industry has one. Due to this change, executives, individuals, and small-scale industries are now able to use it for themselves and as well as for their businesses.
Even though the software does the difficult and time-consuming tasks, still the manpower needs to be highly educated and skillful. Aspiring for higher goals in this realm is not easy if the labor is not efficient. Remember, any technology is of no good unless the people using it know its pros and cons thoroughly.
Limo software can indeed create wonders but it is a new concept and adapting to this fully will take some time. Business is all about getting along with the technology and the changes that come with it. Either you embrace the changes and challenge yourself or you stay rigid and vanish one day. Choose wisely!