July 31, 2015
Tackle Business Operations Anytime and Anywhere with Ground Alliance
by admin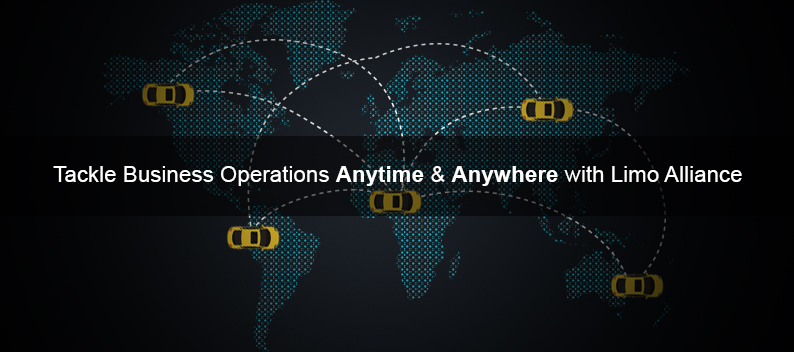 Get easy with the most efficient tools at your finger tips !
Business startups, running a transportation company or prospering in the competitive market requires day/night services for clients and continuous technical up-gradation. LimoAlliance endows you and your company with both features. It is absolute reservation and fleet management system for company owners and their clients with an exclusive feature to have access at anytime and anywhere.
It's not 9 to 5 job, transportation services demand 24*7 availability. To increase the circumference of business you need ideal fit software to match different operator requirements which can replace men power with its features. Our Limo fleet management software gives you supremacy to be in charge of each function from anywhere. Additionally Cloud technology provides you access office functions at any time and on any device.
While talking about business operations in transportation field list is really long. Right from reservations inquiry, dispatches, accounting, reporting, farming jobs, online booking, instant confirmations, trip changes, cancellation, billing and providing payment receipt .Moreover each section demands special attention and skills. Limo software has best online reservation systems and ultimate back office features.
Here is an opportunity to inflate your farm-in business by fetching a part of the world's largest affiliate network. Most significant feature of Ground Alliance is global affiliation which provides a platform where your company gets integration with other associates and potential clients too.
Being owner of Transport Company despite of its size one needs to manage instance driver, vehicle, tracking, reporting, On Demand service and other analytic stuffs, Ground Alliance customer centric tools allow you to work smarter and generate surplus revenues.