October 25, 2016
Let The Best Limousine Software Cut Your Workload by Half !
by admin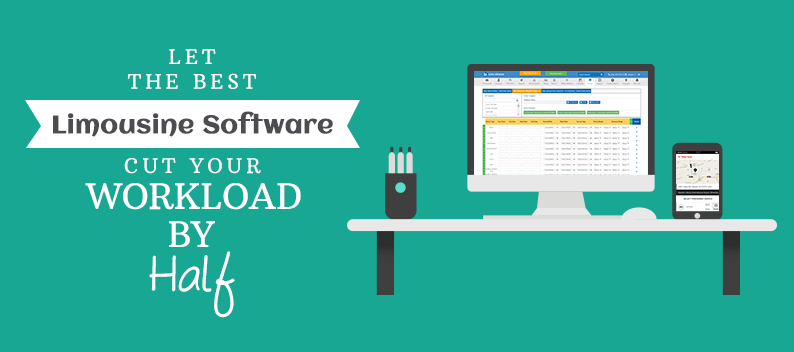 ---
Limousine Software is going to do a great deal for any business but as is the case with such things, you'd need to adapt yourself to every change and advancement that takes place. Technology always has done better and better with the passage of time and it always will. These things define technology as we know it. Any transportation company or business needs to get things done in the fastest and most accurate way. This is where computers and the Internet have revolutionized business and the way of practice. Now businesses are offering services on the global stage.
Things to Consider Before Choosing Limousine Software
---
Keys to Being Competitive in the Ground Transportation Industry:
---
 Profitability  through efficiencies
---
 Increased revenue through global collaboration
---
 Appeal to modern-day travel buyers
---
 Flexibility
---
The transportation industry has accepted these changes in a very professional and efficient manner. That goes to say that people haven't stopped working or anything because their jobs have become seriously easier. Companies have concentrated on more important things that they didn't have time for earlier.
---
Gain a Competitive Edge with High-end Features:
---
 On-Demand
---
 Quick Dispatch
---
 Employee & Chauffeur Module
---
 Payment Management Module
---
 Account, Reservation & Reporting
---
---
 Cloud Computing
---
 Mobile Application
---
Limousine software again isn't a novelty anymore like it used to be when the first software entered the fray. The pricing did make it really very exclusive and within the reach of highly established corporations only. Things are different today! The competition, as always, has stabilized prices making it easier for relatively new companies to purchase and use such novelties. One change that has come about because of all that has happened is that the staff needs to be extremely educated and adept at, say, multitasking. Now it become impossible to work for a transportation company, specialization has become the name of the game!
---
Limo Operating System will definitely add a lot of value to the functioning of any provider but it still isn't the be-all and end-all! The staff shall need to be trained by the best in business. That includes the training that the company may require for their staff members by the software vendor.
---
Empowers Your Transportation Business
---
Limo Software is there for anyone to invest in but since it's still a very new concept; only the really dedicated and relatively older companies have as yet increased their profits utilizing the efficiency that this software translates into. Cabs and cars-for-hire may not be termed as very popular and essential services for decades.
---
Get Global Supremacy in Your Limousine Business
---
Only the past decade has seen the business acquiring mammoth proportions. Such growth needs smart innovation that keeps all operations in order to keep sustainable growth. A company may either keep itself in the game by constantly improving and reinventing itself or risk getting out of business!
---
Stay with The Times, Or You may Leave Behind