October 6, 2015
Learning Ground Alliance "ACCOUNTING AND REPORTING TOOLS"
by admin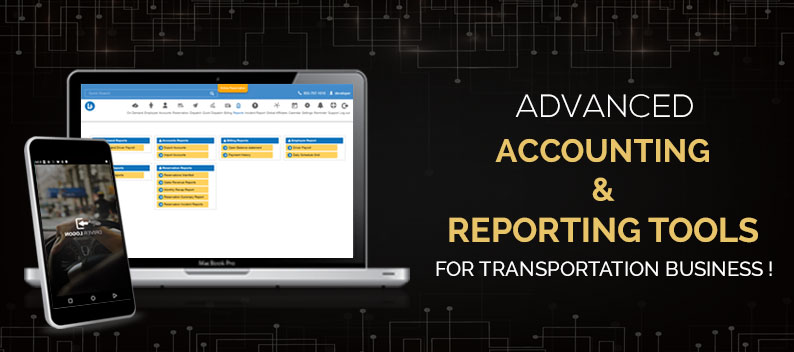 Ground Alliance gives freedom to limo operators to create accounts under the "ACCOUNT SECTION" tab. Limo operators can also create accounts from the reservations section. It does not require an account needs to associate with a company but is treated as an individual account. With the help of our accounting and reporting tool, limo operators can manage and monitor their expenses and progress reports.
---
Learn  Ground Alliance "ACCOUNTING AND REPORTING TOOLS"
---
Through our
limo operating system
, the admin can create an account by defining basic information such as account type and payment information. At any point, if an admin needs to update the information of the account holder, they may edit the information easily. Additionally, one can quickly search customers by name, company, phone, account, etc. with the accounting and booking tool, You can create an account of
---
Passenger | Billing Contact | An Affiliate | Payment Setting
---
1. Passenger
–> Passengers are those, who will be traveling in the vehicle. All passengers get separate billing contact. Users can use these details for billing and invoicing in the future.
---
2. Billing Contact
–> This is the person who receives the invoice for a Passenger(s) who has received the service. Billing Contacts may have multiple Booking Contacts or Passengers. If a company has a frequent travel history. All the billing invoices will go to the company for payment.
---
The passenger, who pays the bill will be set up as the billing contact.
---
Each person traveling will link with the company's billing contact.
---
Trips will be grouped under the Billing Contact.
---
Bills paid by the Billing Contact.
---
The payment method set as Direct Bill/Invoice.
---
---
3. Affiliate
–> Affiliates are entities associated with a company to farm out and/or farm in requests. Limo operators can add affiliate partners into a system. With an affiliate partner list, it will be easier for operators to manage bills for their services. Ground Alliance offers you a world-class, cloud-based
On Demand Global Affiliate Network
, which enables enhanced opportunities to share jobs with your preferred Affiliates around the world and split revenues.
---
4. Payment settings
–> There is a section named Payment info, wherein the admin may add preferred payment methods and provide credit card details for accounts. This information is only stored under accounts. All payment cards will get charged within the payment option only when payments are processed. Limo operators can associate multiple cards with a single account. By clicking on an account, the user will see the Account Dashboard. This is where a user will see their booking tool, travel history, etc.
---
Each feature of our Limo dispatching software offers your business-specific processes to optimize your company's performance and help you manage the office more effectively.