March 3, 2017
Premier Transportation Dispatch Software To Enhance Client's Experience
by admin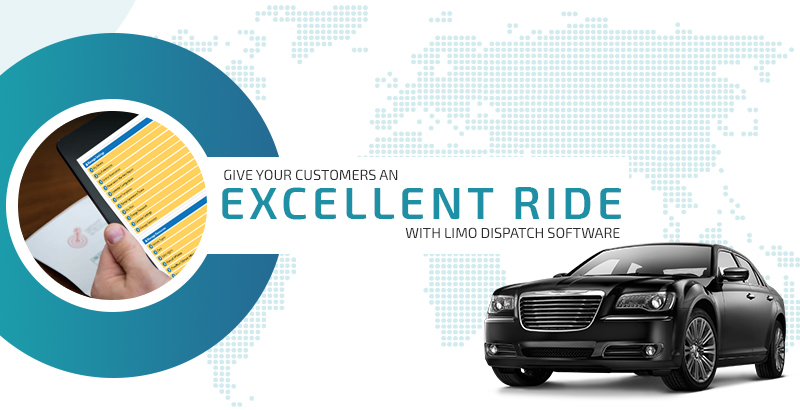 ---
---
Premier Transportation Dispatch Software To Enhance Customer's Experience
---
With the growing competition in the limo service business. Give your company the extra push to make it stand out from the crowd. With the help of the latest limo management and dispatch software. Customers are the all in all of the business and their suitability should be of paramount importance. To make your customers more comfortable with upgrades, make sure to educate them about the latest technology and see your company grow exponentially.
---
Here is a detailed account of how limo dispatch software can help your customer to experience an excellent ride.
---
How Can A Limo Software Make The Ride Smooth?
---
While your business is connected with a well-managed limo hiring software your customer will experience all the advanced facilities that your competitors can hardly provide. This will not only save your client's time but also save a lot of time and dollars for you as well. By streamlining the whole process into a simple clean dashboard, all limo operations get faster.
---
The software will help your customer to connect with the nearest limo driver via cloud-based technology. The GPS tracker will help the customer to track the limo until it reaches its destination. While riding a limo the customer can share his location with others via the sharing option, or he can massage his location to someone else.
This flexible dispatch software will also help the customer to cancel his booking anytime he wants or pay the bill through a credit or debit card. The payment receipt will be sent via mail. Also selecting an address to book a limo is easy as the customer can add it from the given map.
---
How A Limo Management And Dispatch Software Can Help You?
- Undoubtedly providing a high-quality service to your passengers will eventually increase your company's goodwill. Other than that the software will help you to increase your brand awareness and to smoothly operate your daily workflow.
- Software provides real-time connectivity, an intuitive user experience, a chance to connect globally, and an easy payment management system.
- Each time a passenger uses your service, he gains the excess to share it on social media, so reaching more customers with this cloud-based software and app will be easier for you.
- Connecting your drivers and keeping track of their activity can be efficiently done with this software. Also, the customer details will be updated in the database so no need of piling up your desk work or hiring an assistant for keeping the records.
---
Is The Limo Dispatch Software Worth Your Business?
---
The limo reservation software has all the essential features to mobile your business and cut the workload incredibly. It is extremely affordable yet unimaginably efficient. Until and unless you take its help, you will be unable to explore its suitability. Limo software can minimize desk job by 70 percent as everyone gets stored in clouds. This also increases limo operations by 30 percent.