July 23, 2015
Want A Thriving Business? Pick Ground Alliance Reservation & Dispatching Software!
by admin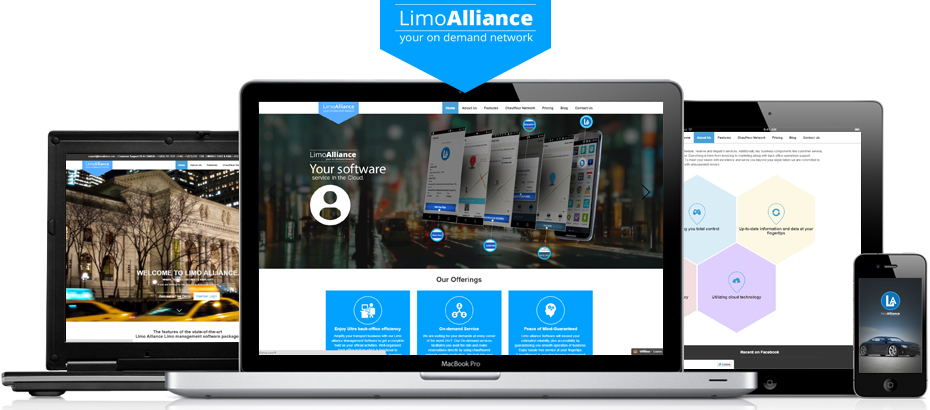 ---
It is essential to keep up with evolving technology but how to stay a step ahead of your competitors?
Hunt for innovative conduct to stay relevant in the transportation business and modernizes your industry. Experts of business suggested transportation companies bond with reservation software innovations. Ground Alliance
Limousine management software
uses cloud-based technology to stockpile your records to the Internet so that you can access the data at any time and at any place. Highly protected and easy accessibility of the data gives a boost to transport businesses of any size.
---
Why Should I buy Ground Alliance?
---
"Get with the time, or get left behind."
 A recent survey has shown 37 % of startup companies are using cloud-based software and the number of users will increase up to 80% by the year 2020. Get hold of all the functionalities of your business and control business affiliates globally. No more burden to buy expensive hardware if you opt to use cloud-based software. Whether you are sitting in a remote area or focusing on a client meet our
Limousine Management and Dispatching
software
provides full access to business data everywhere at any time.
---
Powers you acquire with LimoAlliance are:-
---
Accounting and reporting tool
---
---
Group Management capability
---
SMS messaging from the main system
---
Your software in the cloud
---
"FREE TRIAL" package of Ground Alliance
---
Administer outsized clients, and bulk dispatches as well as manage hefty group changes. Make your limo company stand out from the crowd. LimoAlliance assists you to reach the top while facing fierce competition. We have a competitive pro – we know your target business, your audience, and your competitors.