December 9, 2022
10 Winning Strategies to Target Right Customer for Your Limo Business
by admin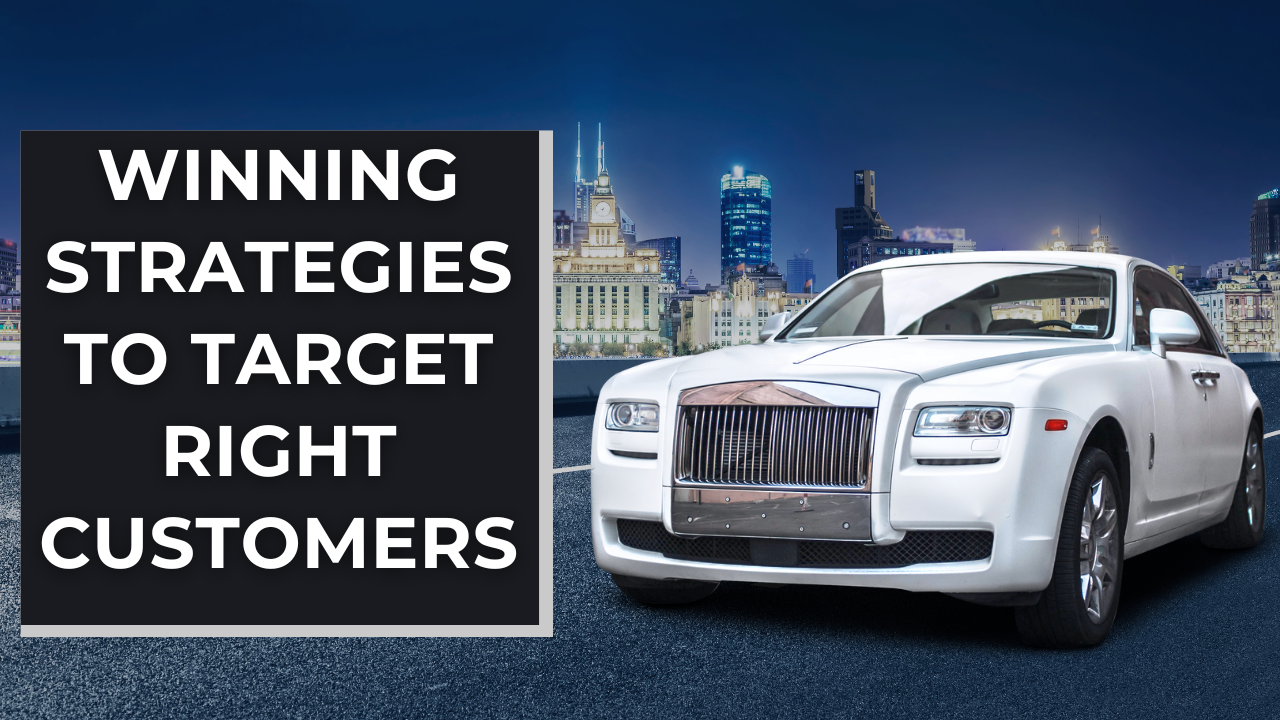 As a limousine business owner, attracting new customers is crucial for the growth and success of any limo business. You can expand your client base and reach a wider audience by implementing the right marketing strategies and utilizing various tactics. In this article, we will share 10 winning strategies for attracting new limousine customers and boosting your business. From leveraging social media to offering promotions and discounts, these tips will help you attract and retain new clients and keep your limo business thriving. There are several strategies you can use to target the right customers for your limousine transportation business. Here are a few tips to get you started.
Identify Your Target Market for Your Limo Business
The first step to targeting the right customers is to identify who your ideal customers are. Consider factors such as age, income, location, and occasion to narrow down your target market. This will give you a brief observation that will help you in improving your limo services.
Create A Customer Profile
Develop a detailed list of your ideal customers, including their demographics, interests, purchasing habits, etc. Use this information to create awesome Facebook, Instagram, Google, etc. ad campaigns or marketing strategies that will appeal more convincingly to your target audience.
Develop A Strong Online Presence
Building a strong online presence reflects your quality approach toward your customers via social media reviews. For this, you can cate a professional website that showcases your services and features customer testimonials and photos of your limousines, Other than this, is active on social media platforms like Facebook, Instagram, etc., and engage with potential customers through posts and promotions. For more tips on how to increase your online presence,
check this
.
Build A Business Marketing Plan
Once you have identified your target customers, build a marketing plan to reach them. For example, hiring a PR expert in your desired field could include advertising in relevant publications, attending industry events, joining limo groups and communities on different social media platforms like Facebook, WhatsApp, etc., or partnering with local event planners, travel agencies, hotels, etc.
Offer Competitive Pricing
In order to attract the right customers, you need to offer competitive pricing for your limousine services. Research the prices of your competitors in respective areas and aim to offer similar or slightly lower rates. While experiencing your world-class services, customers will surely prefer your services over your competitors.
Offer Personalized Services
Show your potential customers that you are willing to go the extra mile to provide a tailored experience. Consider offering customizable packages and special discounts to regular customers, and welcome discounts to new customers on their special events such as weddings and proms, or festive days.
Partner with Other Industries
Partnering with event planners, travel agencies, and popular venues in your area will give you the extra advantage to be their official limo transport partner for a particular event, function, or meeting. This is very helpful in promoting your services and gaining access to potential customers. For a partner opportunity, you can simply attend industrial events and conferences and build relationships with other professionals in the industry.
Invest in Customer Service Training
The way customer support handles customers shows how valuable you give to your customers. Providing employees with customer service training will ensure, they are providing top-notch service to your customers. This will help to create a positive reputation for your business and encourage customer loyalty. To know the benefits of customer service training
follow this
.
Retain Your Regular Customers
This is important to retain your regular customers by offering excellent customer service. This could include offering various vehicle options, providing professional and courteous staff, and ensuring timely pick and drop service and reliable service.
Differentiate Your Business
Finally, it's important to differentiate your business from your competitors in order to attract the right customers. This could include offering unique services, such as custom packages, VIP services, last min changes. Offer tailored service on demand, for example, wheelchairs, and arrangement of particular refreshments. Highlighting the unique features or services will give you an advantage over your competitors in business.
Bonus Tip
Right Limo Software for Business
By calling the right limo software like
Ground Alliance
, we simply software that can help your limousine company manage your bookings, and dispatching, track vehicles, and process payments. It can also help passengers book and pay for rides, as well as track the status of their limousine in real-time. Ground Alliance is fast, secure, and user-friendly in handling the above tasks.
---
In conclusion, running a successful limo business requires careful planning and attention to detail. By offering high-quality services, maintaining a well-maintained fleet of vehicles, and keeping up with industry trends, you can set your business apart from the competition and provide a memorable experience for your clients. Additionally, effective marketing and customer service can help attract new business and retain satisfied customers. By following mentioned tips, you can position your limo business for long-term success.